Excavation Shoring Reinvented
Shortek created & patented an engineered solution to excavation shoring. Featuring many advantages over traditional shoring such as faster timelines, 30-40% cost savings. Can be installed year-around.
The best way to understand how the Shortek Excavation Shoring product works is to watch our short video.
If you have any immediate questions, do not hesitate to contact us.
An innovative new technology, Shortek is an all-steel product with an engineered, patented, interlocking design which provides un-paralleled structural stability.

Time & Cost Savings

Shortek excavation shoring projects are typically 30-40% less expensive than traditional shoring. Faster to install than any other excavation shoring products on the market.

Low Disturbance

Helically driven installation results in little to no ground disturbance. Compared to other structural shoring which involves extreme force, vibration and noise.

Engineered For Strength

Engineered patented interlocking design. Steel construction suited to your specific needs.

Increased Safety

Shortek increases workplace safety and includes additional features like fencing mounts.
For Shoring Jobs Up To 16 Feet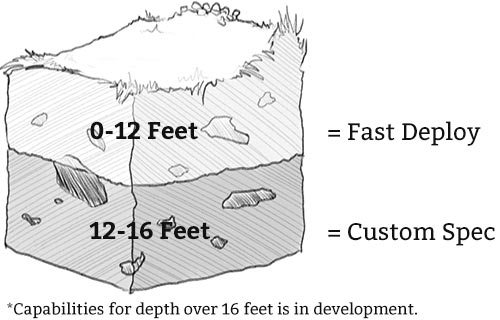 Near-zero property line clearance.
Jobs requiring low impact/vibration.
Easily installed in tight places.
High water table & soft ground.
All season.
Anchor points for safety fencing.
Shortek is installed via torque driven drive heads mounted on a variety of different carriers, including but not limited to excavators, compact track loaders, and boom trucks. As long as the unit has enough reach, lift capacity, and torque from the drive unit – Shortek can be easily installed.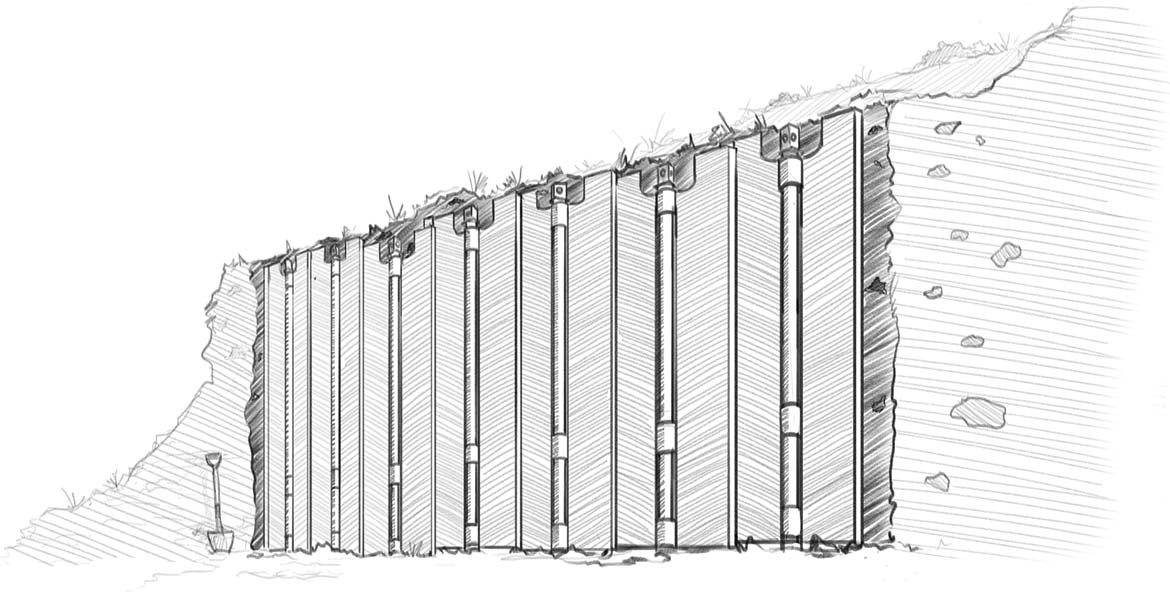 Easily Moved On-Site

Works In Both Tight & Open Spaces

Torque-Driven Installation